"When We Invest in Real Estate,

We Invest in the Quality of Our Living."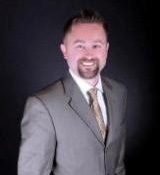 Patrick Gill
Broker Associate - Realtor | Gill Real Estate Group
BK3270626
Thank you for visiting my Sellers Resources page. Below are several links that are valuable to sellers thinking about listing their home for sale. Please click on the links at your convenience and if you have any questions, please do not hesitate to call me at (407) 286-4622 or email me at [email protected].

Looking for the current trends in the market from the best economists associated with Keller Wiliiams Realty? This Month in Real Estate is a short video packed full of great information!
Thinking about selling your home, but don't know the best place to start? Click on the link below to see proven steps to put you in position to sell your home in the quickest time for the most money!
Unfortunately, not all real estate companies nor agents are created equal. Not every real estate company is the third largest real estate company in the United States and not every real estate agent is an associate broker with over 9 years of sales experience. Even so, I recommend interviewing at least three local brokers and here is a list of questions you should ask each broker to determine the level of service you are looking for in selling your home.
Looking beyond the interview process of choosing a Realtor and listing your home for sale, here are four secrets to consider when your home is listed for sale. If you are interested in getting more information about any of the below, please call (407) 286-4622 or email me today at [email protected].
Now that you have researched several areas of the listing process, now we can get in to the nuts and bolts of real estate for buyers. Below is a link to a mortgage calculator. It will calculate a payment based upon loan value, numbers of years, and interest rate. It does not take in to consideration the income tax breaks home owners get for owning property. If you want more information on how much you save on income taxes based upon the home you purchase, call me at (407) 286-4622 or an email at [email protected] and we can go over it with you.

Mortgage Calculator

Thank you again for my Sellers Resources Page. If you are thinking of selling your home, call Patrick Today at (407) 286-4622! I am Currently Taking Listings!